Relationship & Sales Intelligence, Automated & Fortified
– Track, Improve and Train

– No More Manual Data Entry

– Trade your Introductions
Automate your sales workflow, eliminate data entry while Blockseed grows your potential leads and provides insights to keep the relationship warm and in-line with your sales/raise targets.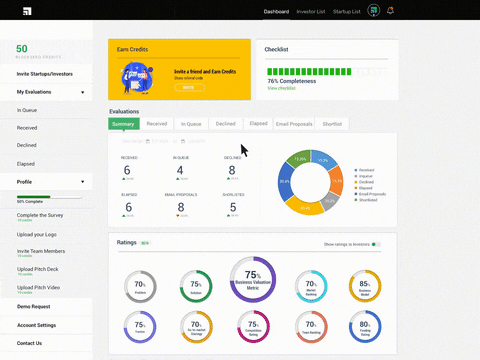 Our Clients
Startup
Founders
Build Network for Fundraising & B2B Customers
[Beta]
Angel Investors & VC Funds
Source Deals and Create Syndicates
[Beta]
Real Estate
Funds
Source Deals and
Manage Sales
[Coming Soon]
Business
Consultants
Source and Manage Client Relationships
[Coming Soon]
Sales & Investor Outreach Process is Broken
Conventional sales channels have become increasingly unresponsive.
Personal referrals and introductions are the way forward across the sales funnel.
Relationship intelligence is becoming impertinent to drive conversions in a cost-effective and efficient manner.
95%
Cold emails go unattended
58%
Companies use relationship intelligence
83%
People trust friend's recommendations
How It Works
Unified Application to pitch & get quantified business evaluations.
Get feedback on a point scale to see which areas investors would like you to work on.
Auto-match based on Insights
Match with relevant Investors and using Blockseed's algorithm to make your fundraising efforts more efficient.
Checklist to monitor your overall startup progress
Startup checklist help you gauge where you stand as compared to your peers.
Stakeholders