Automated data-driven Pitching.
Improve your fundraising odds.
Blockseed allows you to receive private quantifiable feedback from investors. The data allows for further automated matching that reinvents the way startups fundraise.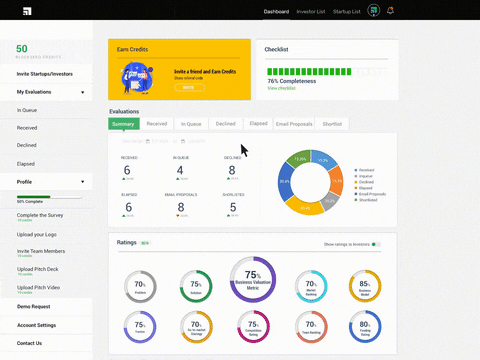 Investor Outreach Process is Broken
Starting and growing a business is not easy. 63% of the startups fail because they either run out of cash or there is no product-market fit. This makes pitching to consultants, senior founders and investors an essential aspect of any startup to prevent expensive failures.

Blockseed makes the fundraising process for startups easier and data-driven. We help startups connect with relevant investors while gathering feedback during the process. You no longer have to rely on your location and social introductions, we help you build your network.
95%
Cold emails go unattended
90%
Founders can't find relevant investors
82%
Founders require investor feedbacks.
How It Works
Unified Application to pitch & get quantified business evaluations.
Get feedback on a point scale to see which areas investors would like you to work on.
Auto-match based on Insights
Match with relevant Investors and using Blockseed's algorithm to make your fundraising efforts more efficient.
Checklist to monitor your overall startup progress
Startup checklist help you gauge where you stand as compared to your peers.
Stakeholders